We offer trainings, workshops, and talks about sound healing to Individuals and Health/Wellness/ Yoga, Meditation, and Spiritual Practitioners and Organizations.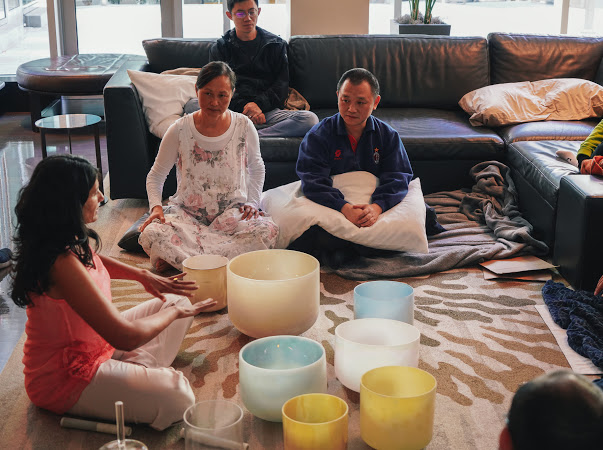 Learn How To Play Crystal Singing Bowls Workshop

In this workshop you will:
Learn the basics of vibrational medicine and sound healing.
Learn how to play crystal singing bowls for personal use.
Receive consultation on how to choose and buy a Crystal Singing Bowl (optional)
Mytrae is by far one of the best speakers we have ever had at the AIHM (Academy of Integrative Health Medicine).

She demonstrates a great deal of in-depth knowledge which connects the science of energy work to mathematical, spiritual, and physical levels.

It is a true gift to know how to get right to the heart of cellular function with just the sound of her voice and crystal singing bowls.
Learn How To Be A Crystal Singing Bowls Practitioner Workshop
This workshop is for health, wellness, yoga, meditation, and spiritual  practitioners and organizations who want to integrate sound healing into their work.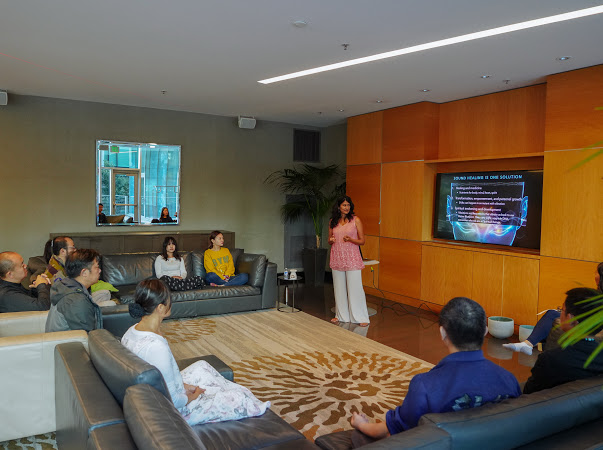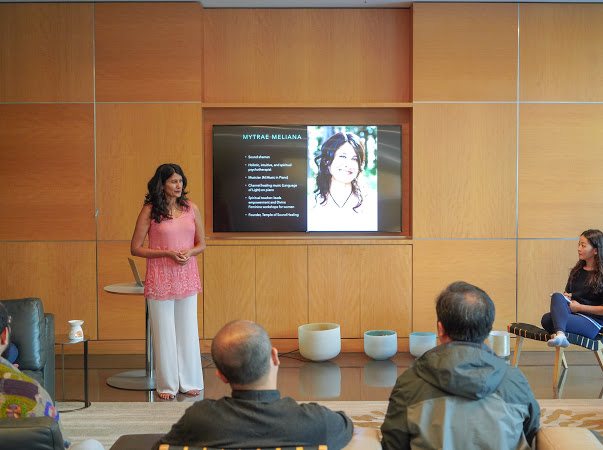 Hire Mytrae to Speak or Teach
Schedule a Sound Healing Presentation or Training at your health and wellness center, yoga teacher training, spiritual center, organization or community.
Mytrae is a wonderful, inspiring teacher. She creates an open, creative, and nurturing space for each person to find their way using the crystal bowls. Even though I had been using crystal bowls in my healing practice, I still learned new techniques  I can now apply with my clients. I highly recommend this class to anyone wanting to learn more about crystal bowls and the many possible ways to use them in different types of settings and how to use them for healing for self and others.
Sign Up Today
Receive a 3-minute Crystal Singing Bowl sound healing to help you de-stress, relax, and drop into Peace.