Crystal singing bowls are quartz crystal bowls used for sound healing.
When you invest in a Crystal Singing Bowl, you heal your mind-body-Spirit, and elevate and activate wellbeing, abundance, creativity, intuition, and consciousness.
If you're a health, wellness, yoga, or spiritual practitioner or professional, these high-vibrational high-consciousness bowls can accelerate breakthroughs and elevate your impact, success, and reach of your work with clients.
They're also exquisite gifts!
You can use Crystal Singing Bowls for:
Health, healing, and wellness
Drop into peace and relaxation
Envision, manifest, and to support your intentions and dreams
Destress, center, and ground
Increase energy, concentration, and focus
Yoga and meditation
Raise your vibration
Feng shui your home and workspace
Clear, energize, and harmonize your energy field
Cultivate your intuition
Connect to Spirit
Schedule a complimentary consultation to choose your bowl or bowl set.
I recently became aware how sound can be so healing when my dad was on his death bed. My cousin used tuning forks to keep him relaxed. It was amazing for me to see how comforting sound can be.
With that in the back of my mind I came across Mytrae and her sound bowls. I was instantly drawn in.
Once I decided I needed my own, I met up with Mytrae to select my bowl. She showed me a variety of shapes and sizes each bowl giving off its unique sound. Mytrae gave me the tools and time to play and find the bowl with my name on it.
My bowl has become a bit of a routine for me. It has been known to summon my family or guests to the table on several occasions. I also use it to stop a heightened discussion.
My favorite is how it helps me stop my mind from thinking and opens it to listening. My sound bowl gives me a moment to stop and breathe when I strike it and close my eyes to listen.
It's a gift to myself and my family. Listening to the sound of my bowl makes me, Let it go!
It was a pleasure meeting Mytrae, I knew she had a gift the moment I sat next to her.
Divine Masculine (10″ | A)
Grandfather
Activate and energize your highest Masculine energies. This bowl helps you connect with your ancestral masculine wisdom, grace, and inner knowing, as well as the Earth's elemental kingdom. 
$999
 Heal and Manifest (8″ | F#)
Sacred Geometry
Receive full-spectrum vibrational healing on a cellular level, and manifest a new reality you desire with the Sacred Geometry bowl. 
$3999
Divine Feminine (12″ | G#)
Mother of Platinum
Connect with the energy of love and caring. Mother of Platinum ~ Divine Feminine embraces your spirit's ageless feminine wisdom and the spiraling DNA of creation/birth. Your consciousness will be activated to a life well lived and lived courageously.
$2495
Kundalini Rising  (6″ | A#)
Mt. Shasta Serpentine
Connect and ground with the Earth's elemental kingdom and the ancestral wisdom of the Grandfather vibration in your heritage for grace and inner knowing. 
$999
Clear Guidance  (7″ | G#)
Turquoise
Feel uplifted and calm as you transform negative emotions, balance your auric field, and attune to Spirit. Turquoise is a master healer, and attracts prosperity and fertility.
$1099
Heaven on Earth (8″ G#)
Tesseract Salt / St. Germaine
Manifest new structures between Earth and the Divine. Connect directly with the Divine Mother and St. Germaine.
$2199
Vibrant Longevity  (10″ | A)
Ocean Indium
Ocean Indium promotes longevity and mineral absorption in the body while increasing the flow of chi. Its soft magenta color brings harmony and balance into your life.
$1199
Yin and Yang Balance  (7″ B)
Androgynous Indium
Illumine your interior life. Allow all aspects of your Self. Embrace the masculine / feminine within you — mind, body, and Spirit — to dance ONE with all.
$899
Relaxation (8″ E)
Lavender Sunset
Learn to relax with this bowl. It activates your spiritual consciousness in a loving, gentle way. The color Lavender is associated with feminine grace, beauty, wealth, and royalty.
$1199
Immune System Health  (8″ | C)
Ocean gold quartz alchemy
Heal, strengthen, and balance your immune system and thymus gland. This crystal works with your fifth chakra. Cultivate and energize your communication and expression as this bowl connects you with dolphin and whale energies.
C is the pitch for your Root Chakra
$699
Personal Power  (12″ E)
Lemon Angel quartz alchemy
The crystal, color, and pitch of this bowl activate, center, and strengthen your personal power. Its gold frequencies of the bowl align you with your spiritual power so you act, speak, and create with your highest intention.
E is the pitch for your Power Chakra
$725
Love (11″ F#)
Green Heart Ocean Gold
This bowl is all about love. It opens your heart to love yourself, receive and give love. It also activates all forms of love such as kindness, compassion, nurturing, and Divine Love. 
Green Heart Ocean Gold carries the power of the ocean to help your heart release old hurts and wounds, and receive the freshness of the new and now.
F# is the pitch for the heart chakra
$749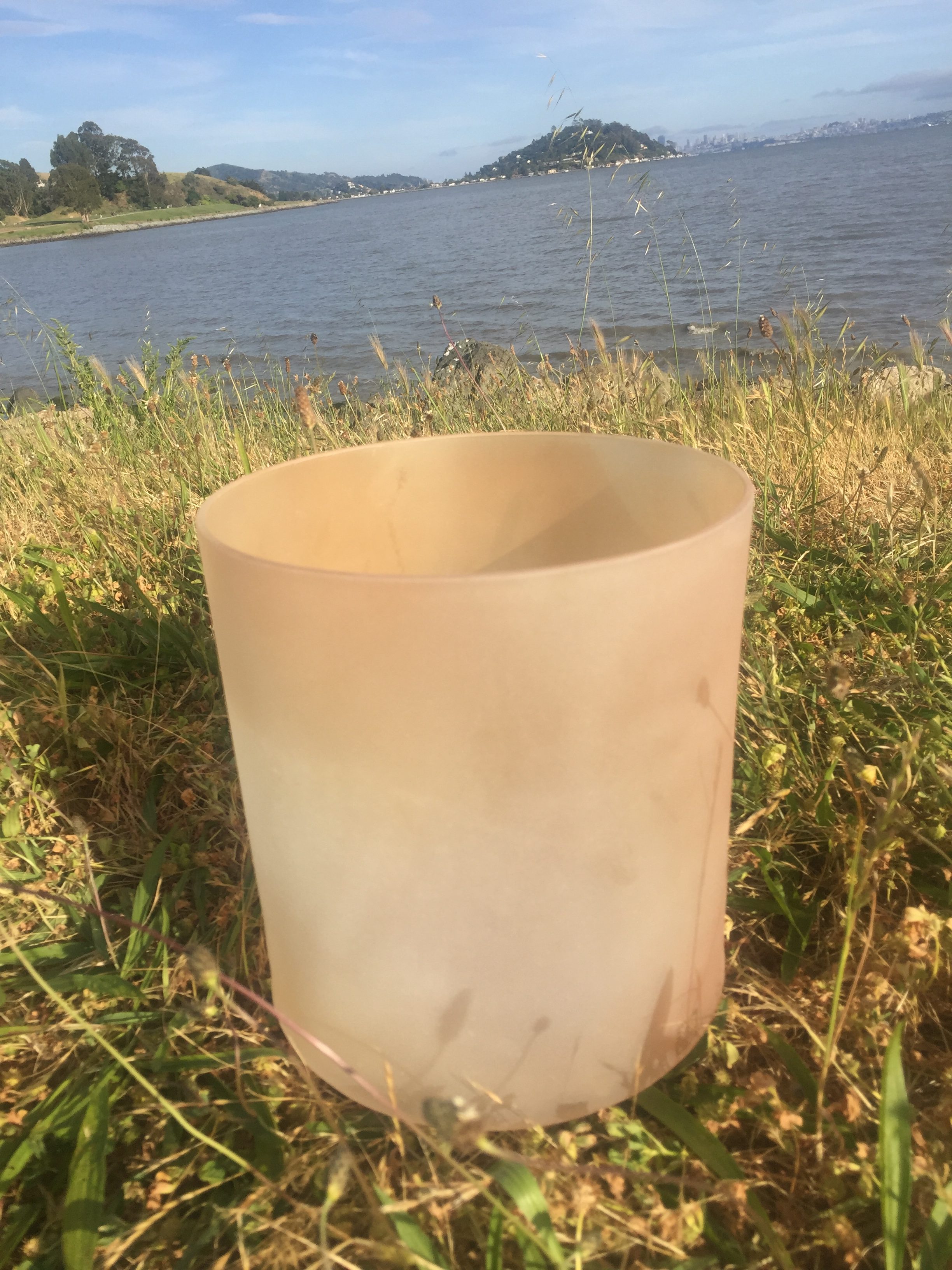 Divine Feminine  (8″ | B)
Frosted Grandmother
This bowl brings love, caring, nurturing into your body, relationships, and life. Embrace your Divine Feminine and connect with and receive the love, wisdom, and guidance of your feminine lineage.
$799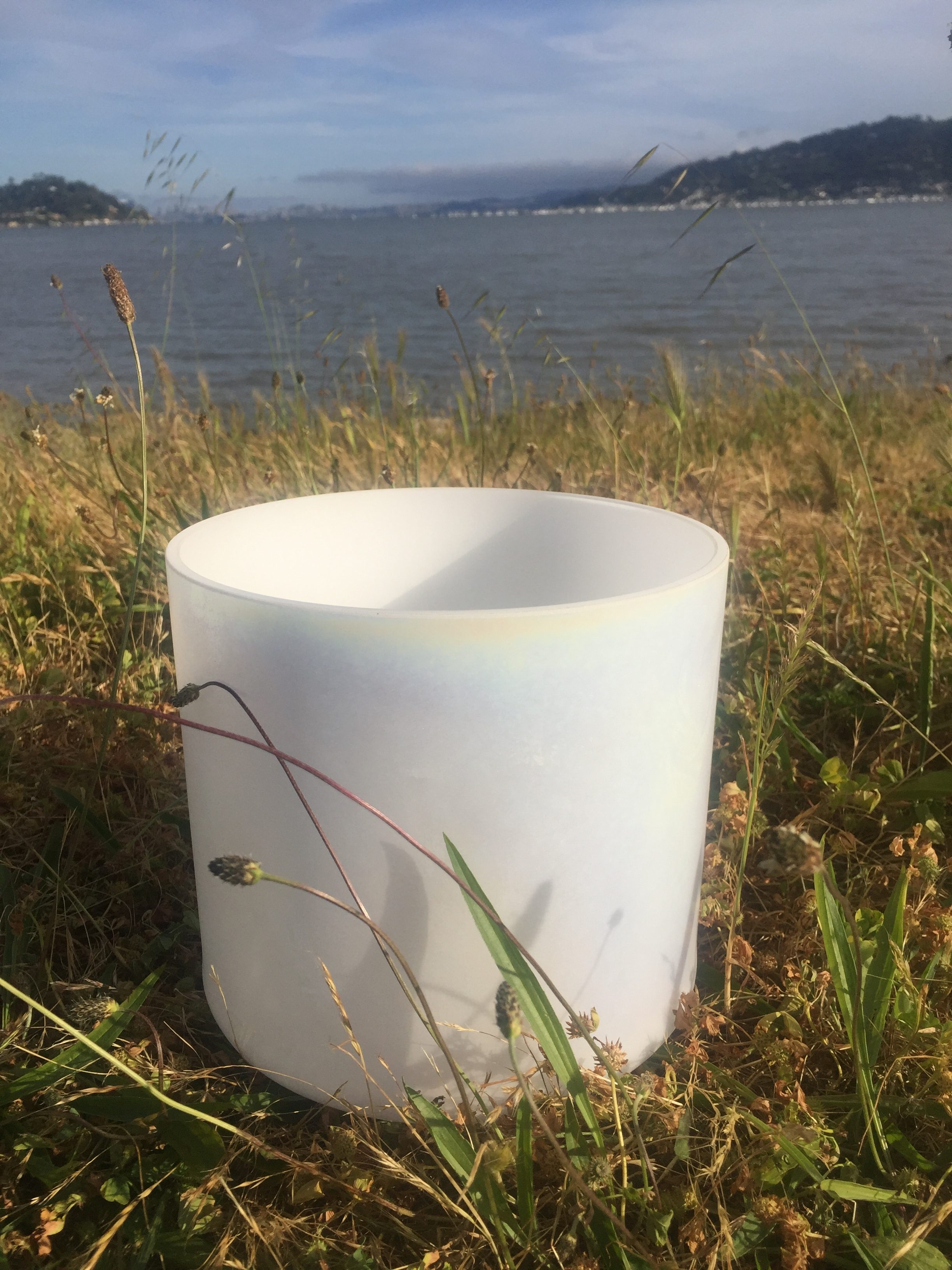 Protection  (8″ G#)
Palladium
Receive the highest frequencies of protection for healthy boundaries, good energy, and to express your true presence. This bowl offers you grounding and guardianship in every way. Eliminate unwanted energies from your space with this bowl.
$1199
Angelic Realms (12″ A)
Pink Ocean Gold
This bowl connects you with the angelic realms, giving you clearer insight on your path and greater trust in the perfect unfolding of life and your Soul. Receive the gentle, high-dimensional vibrations of healing, protection, and guidance from your angels.
Pink is the color of universal love — for yourself and others. It also represents friendship, affection, harmony, and inner peace.
$3699
Sign Up Today
Receive a 3-minute Crystal Singing Bowl sound healing to help you de-stress, relax, and drop into Peace.